Having started our journey in 2005 as Nebula Technologies, we have accelerated the growth serving the cluster of customers with diligence and commitment. Nebula Technologies has been rebranded as Nebula3D Services Private Limited in 2018 and thus became an associate company of JayKay Enterprises (member of JK Organization).
Nebula3D has a rich experience in providing digitization services specialized in laser scanning, laser tracker, plant design, product tear-down benchmarking and 3D CAD services for leading OEMs in India and overseas using advanced engineering tools and experienced resources.
Nebula3D adopts the process centric work culture in compliance with QMS ISO:9001-2015. The quality is embedded within its work ethics and is ensured at all phases of the project life cycle before reaching the customer. The project management system is equipped with all adequate processes to address the customer expected and implied needs.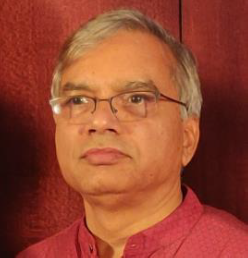 Mr Gururaj R, a Mechanical Engineer and a Post graduate in Tool Designing, is a Gold Recognition Awardee of  National Semiconductors (SGP), and a holder of prestigious Singapore patent for improvising design of IC molding process.  With a rich Industry experience over 30 years,  having worked in many multinational companies, he Established a fully owned Reverse Engineering and Product design house "Nebula Technologies" in Jan 2006, first of its kind in India, specialized in  3D Laser  scanning, Reverse Engineering, Portable Measurement, Re-engineering, Product Design.  Started this company with a vision of providing quality oriented, on time, cost effective services to the clients.  With a Highly Ethical, client centric approach, the company has garnered a huge clientele across the country, and the Company grew to become a Pvt ltd and an ISO standard company.
To be a leader in every service we provide, guided by our core values to deliver flawlessly every single time.
We are committed to provide our customers, high quality on-time deliveries. we endeavor to provide value for money through our technical expertise and a comprehensive understanding of their expectations, while providing our employees a challenging and stimulating work environment.
Customer & Employee Satisfaction
Integrity
Excellence
Trust
Commitment
Teamwork
We Provide the Best Service in Industry​
For more information contact …..